Humana Medical Form
This is the Humana Medical form used to submit claims to Humana. You can find this form on Human's website, download it below, or fill it out online and submit it with ClaimSender.com.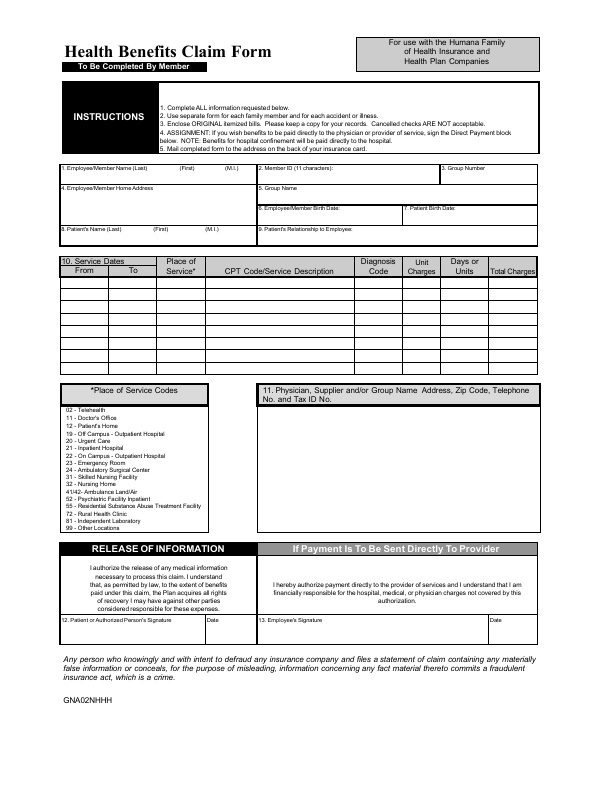 Important Instructions for Completing the Humana Medical form
This form requires that individual service items be listed one by one, complete with the CPT code, Diagnoses Code, Unit Charges, and Total Charges. When filling out this form make sure to complete all Serice Item fields.
Be sure to complete all information on the form, and sign in the appropriate place. Once the form is complete, you have a few options to sumbit.
How to Submit the Humana Medical form
You have a few options to fill out and submit the Humana Medical form
Download the form, fill it out, and mail it. Click here to download
Fill it out with ClaimSender and have us submit it for you. Just answer a few questions about your claim. We will fill out the form for you and fax it to Humana immediately. Try your first claim FREE to see how it works.